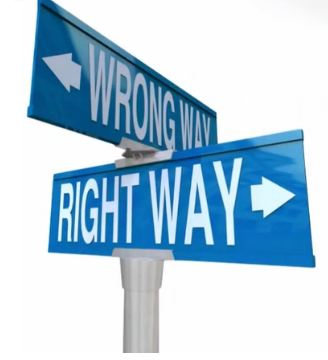 Buying a hot tub can be a pleasant experience, or feel like buying a used car depending on which salesperson shadows you once you enter the display area or showroom. Some will stalk you from the distance while others will greet you with the famous line "how may I help you" while displaying a Cheshire cat grin.
Like other big ticket items, many salespeople are on commission when it comes to selling hot tubs, so they have one goal in mind when they wake up in the morning and that is to sell a hot tub. Not to help someone understand more about improving their health, well-being, social sphere or other life-improving benefits, but just to sell, sell, sell. Now there are veterans in the industry who do take the time to make sure you select the right hot tub or even consult you on whether you actually need or want a hot tub at all.
Buying a hot tub smartly can save hundreds or even thousands of dollars for the exact same spa. Other times, buying from a high priced spa manufacturer with several tiers of distributors, retail stores, area reps and other salespeople can mean spending thousands more for a comparable hot tub than buying online, factory direct from the actual manufacturer.
Some hot tub manufacturers can't do this because they have agreements with distributors and retailers, so even though they may want to sell a spa at an affordable price, their retail structure does not allow it and you, the spa buyer, get saddled with an inflated hot tub price so everyone in the chain gets a piece. Now this is fine if you are the type that requires endless consultation and handholding before, during and after the sale. You will want the full-service of a retailer (and pay for the priveledge). This at least buys alot of question answering before you buy (although the answers will invariably be skewed toward the product on hand and hardly objective advice). Not only will you pay more money, but if you do any kind of due diligence, you will be going from spa store to spa store, from salesperson to salesperson, trying to vet out skewed information from fact in a quest to get the best deal on a quality hot tub with blinders on.
So why do I need to know that the salesperson gets a commission? Because you may be able to leverage their knowledge of the lowest possible price they can sell the spa at and still get a commission. The salesperson may have the authority to bring the cost of the spa down, or they may have to stick to a minimum sales price no matter what. Keep track of features, size of spa and price for comparing across brands, and you can also Google the spa model name to see if a lower price comes up that you can then mention to the salesperson to help reduce the price. Too bad you have to do this, just like buying a car, but if you go to a manufacturer website that sells spas, you will be greeted with their factory direct pricing and avoid alot of this.
Now this may seem harsh, and this scenario probably plays out in many industries, not just the hot tub biz. But the buyer must do their homework and learn the basics of what a hot tub is made out of, and why really one spa costs thousands more than another one with similar specs. Those thousands could be because of higher grade components and more features, or they could be going right into the sales manage's pocket.
Hot Tub Quality vs. Overpriced Hot Tub
Unfortunately, it is not true in the hot tub industry that the more you pay, the better the spa must be. "I'll take the expensive one over there from the sales guy in a suit". That may just mean the guy needs more commission to bring his suit to the cleaners (and take you to the cleaners while he is at it). Sure it is completely fair for a salesperson to be paid for his time and effort in counseling you with biased advice and again if you require hours of conversation with a dozen salespeople before you can make your mind up, then that is definitely one path you can take. But since this article is titled Buying Hot Tub Tips, here are a few that you can bring with you whether buying in a store or online.
Know what type of hot tub you are looking for:
First, get a basic education about your hot tub options. Then narrow down the field by deciding if you want a lounger spa or a non-lounger spa, what size spa you want and/or how many people you would like to accommodate.
Ask about the hot tub shell:
You really want to hear either the word Lucite or the word Aristech when it comes to describing the brand of acrylic used in the production of the spa. If there are words like polyurethane or polyethelene, or rotomolding or other non-brand acrylic, then you will most likely be getting a cheap spa, so the price must be cheap also to warrant buying a product with lower cost materials.
The spa shell is the one thing on a spa that cannot be replaced, so if it warps, discolors, cracks or otherwise deforms, then you will be left with having to figure out how to repair a broken shell. They are possible to repair using fiberglass techniques, but buying a quality shell to begin with will help avoid shell issues, as you probably want to own the spa for many years.
PVC Cabinet:
Makes sure the spa cabinet is made of a high-grade PVC. There are cheap plastics on the market that will discolor and warp in the sun, so a good quality PVC cabinet will assure low-maintenance for years to come. Although in the old days, wood cabinets were the norm, they require annual staining and resealing to look their best, and most spa owners don't want to add to their work load, so keep it simple and opt for a high quality PVC cabinet.
Quality Components:
There are cheap components from China and other non-premium brand electronics. But when your safety is at risk (electricity plus water can be very dangerous), then making sure your electronics are made by a quality company like Balboa Instruments and not some no-name knockoff, then at least you have the peace of mind knowing these electronics meet international specifications and have undergone rigerous safety testing. Quality spa manufacturers will pay the extra money for quality components in a spa. Pumps should also be brand name pumps such as made by Waterway, Aqua-Flo or other quality pump manufacturer, and not self-assembled knockoffs with components from China.
Number of Filters:
Here is one that is a surprise to some. You don't need two or three separate filters to clean a spa. A 50 square foot cartridge is more than ample to filter 2000 liters or less found in a hot tub. The same size filter is used to filter swimming pool water, so hot tubs that put 3 filters in there just make you go out and have to buy 3 replacement filters instead of 1. There is little supporting documentation that 3 filters will leave hot tub water that much cleaner than 1. Some larger hot tubs may use a single 100 square foot filter, but others may use a single 25 sq.ft. filter. Interestingly enough, your filter may be available in a better filter configuration. That means that if a spa takes a 25 sq.ft.filter, find out if there is a 50sq.ft.filter of the same size that will fit. A 50 sq filter has twice as much filter paper (or media) as the 25, so will do a better job cleaning the spa water.
Hope these tips help and happy spa shopping!