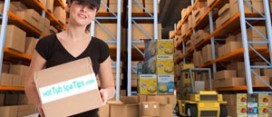 Sometimes a hot tub may misbehave as it is made up of both mechanical and electronic components.  Need a part fast?  Email us at info@hottubspatips.com and we will usually respond within an hour during daylight hours (even on weekends and holidays). We will never send you unsolicited email and only correspond with you based on your inquiry.
A hot tub can really be separated into several key components that complete the spa's functionality. Some hot tub parts that may be needed over time can include:
The first step in figuring out what hot tub parts may be needed if a problem with the spa should occure is to isolate the problem component and then have it repaired or replaced.
Hot tub manufacturers source most of their components from third party suppliers and many of these parts are readily available online, sometimes with free shipping.
One important consideration is to adhere to safety and proper troubleshooting steps to determine the faulty component. Often a suspected part is replaced only to determine that a different component was at fault. The spa not heating for example, does not necessarily mean the heater is bad.
If you require a certain part, email us at info@hottubspatips.com and we will try to source the vendor of the part for you so you can complete your purchase online and have the spa repaired quickly.
Sometimes sourcing a part online at a discount can then make it easier for the electrician, handyperson or hot tub repair technician to replace the component. Without a hefty markup on the actual part, some service technicians may agree to just charge for their labor to replace the part instead of selling the part at a premium plus labor. In these times of tighter belts, that is one option provided the troubleshooting steps were completed safely and properly.