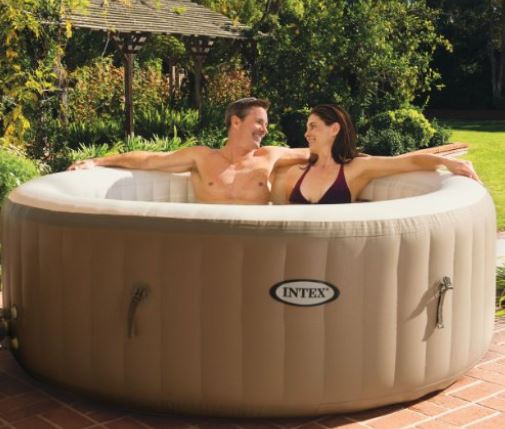 Inflatable hot tubs have always been the affordable solution when it comes to soaking in hot bubbles. The advantage of a portable, inflatable hot tub is that they can be setup and taken down easily and moved almost anywhere without a truck or back-breaking labor compared to "portable spas".
The disadvantage is that they are not a sturdy as a hot tub with an acrylic shell and cheaper ones may be prone to punctures (which are repaired with a vinyl patch or similar patch).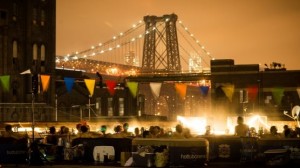 Hot Tub Cinema is the newest craze which became popular in Europe and Australia and made its debut in New York recently.
Somewhere on a rooftop overlooking Brooklyn, New York, hot tubbers gathered to share music, drinks and watch Hot Tub Time Machine on the outdoor inflatable screen from, where else, the comfort of their inflatable hot tubs.
Party goers participated in the inaugural event and the hot tub cinema will become a mainstay in New York.
read more http://guestofaguest.com/new-york/events/the-coolest-pool-party-ever-crowdtilt-brings-hot-tub-cinema-to-brooklyn
The Intex PureSpa is one of the lowest price inflatable hot tubs on the market and a best seller retailing for under $599 and on sale here for much less.  You can own your very own hot tub and just plug it into your power and bubble your cares away.
Intex PureSpa Bubble Therapy Portable Spa
Now we have hot tub cinema not only in London, U.K. and Australia, but also in New York and Chicago.  L.A. anyone?