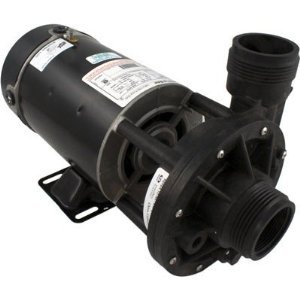 Over time and with regular use, your hot tub's parts and components go through quite a bit of wear and tear.  One component that works particularly hard is your spa pump. If you've had your pump for at least five years, and you begin to notice strange noises, whistling or banging, it may be time to have a closer look to see what the problem is, and if the pump needs to be replaced. Rather than troubleshooting with an older pump, it's generally recommended to replace the pump with a new one. Repairs can be costly and newer pumps are often much more efficient and quieter.  Usually you can safely replace the spa pump without much difficulty if you are handy and have knowledge of spa equipment.
Here are some of the more common reasons for spa pump failure:
Leaking – Water can easily escape while being sent through the pump if there are any loose frames. Double check the frames and o-rings to see if they are on securely. Leaking may also be caused by a faulty pump seal. Changing the pump seal is recommended when you replace the pump itself.
Low Water Pressure – If you find that the water pressure is low, there could be things preventing the propeller from turning properly. See if there is any debris standing in the way of the pump working properly.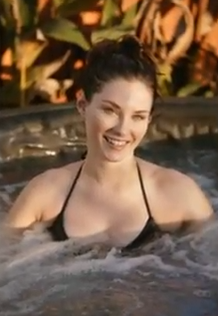 Strange Noises – If you notice any weird noises coming from your pump, such as humming, this could be a sign of worn bearings, which could result in a faulty motor. Check the bearings to see if are corroded, and replace them if they appear worn out. You might also want to check for motor coupling and brackets, as well as whether or not the nuts, bolts and screws are secured tightly.
Overheating – Overheating may happen when there isn't enough clean air passing through the motor. Should this happen, there could be a problem with the motor. Overheating can also occur when the motor is running for long periods of time or in extremely hot weather.
Inactive Motor – If you find the motor not operating properly, check the power switch to see if it's on. If it is and is still not working, look for failed relays or burned out wires. You'll also want to check all connections for any signs of damage.
Time to replace your hot tub circulation pump, 1 or 2 speed pumps? If so, the Hot Tub Outpost has all the models you're looking for! Browse our online showroom at HotTubOutpost.com and take advantage of low prices and free shipping to your US address!  Visit www.hottuboutpost.com for all your spa replacement parts as well as filters, chemicals and accessories.  Don't buy from your spa dealer!  Save money and time ordering your replacement hot tub pump online at the Hot Tub Outpost.