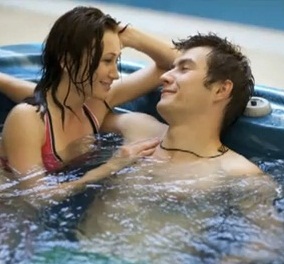 Ever wonder how the water in your hot tub moves and circulates in the shell and through the filter? It's your spa's pump, a critical component of your hot tub. Along with the motor of the tub, the spa pump helps keep the water moving so that it provides a therapeutic hydrotherapy experience, as well as keeping your water clean by continuously sending it through the filter.
When Should You Repair or Replace Your Spa Pump?
Since it's one of the most expensive parts of your hot tub, it's important to keep the pump in good working condition. This entails regular maintenance and upkeep, as well as paying close attention if there is anything potentially wrong with it so you can troubleshoot before the problem is too far gone. Although the pump is the most expensive piece, it's also the part that's most likely to fail in your hot tub. These pumps live in harsh environments. They run frequently, many times at high speed, and are required to pump hot water filled with chemicals and debris – often in freezing winter temperatures.
Hot tub pumps typically last up to 8 to 10 years before they need to be replaced. While broken pumps can often be repaired, the labor required is simply not worth it. Especially if the pump is more than 5 years old, it makes more economical sense to simply buy hot tub pump and replace it. Repaired pumps are more likely to fail than a new pump, so you may be better off just getting a new one, especially if it is older or heavily used. Make sure that you are also maintaining your water maintenance requirements and regularly clean /replace your hot tub filter.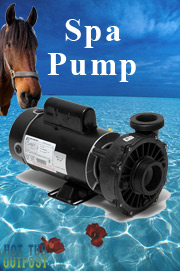 Buy Your Spa Pump Online
If you're in the market to buy a replacement hot tub pump, look no further than Hot Tub Outpost. They've got a huge inventory of spa pumps, and all other components and accessories for your hot tub. Rather than buy from your spa dealer, buying from Hot Tub Oupost online allows you to save markup and overhead. Take advantage of theirlow prices and wide selection of spa components!
Visit www.HotTubOutpost.com and browse their online showroom of hot tub spa pumps and other parts today! They have handy guides for water maintenance, filter cleaning and replacement, safety tips and more. You will find a large selection of spa chemicals, accessories and filters for every make and model of hot tub. Save money and time by shopping at Hot Tub Outpost.