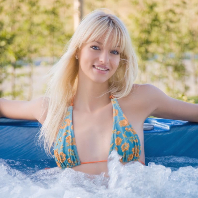 Nowadays, almost anything is available online. Consumers are changing the way they shop and what they spend time doing.
Although it may be fun to go to a Macy's Sunday sale and browse for hours, buying hot tub parts is not usually high on everyone's list of leisure activity.
As a matter of fact, the leisure activity of relaxing and soaking in the hot tub may be hampered by a missing part or chemical.
There are first tier online websites that respond to customers and ship fast, and there are second tier hobby sites that languish in the deep dark corners of the internet, sometimes served up by Google, Yahoo, Bing and other search engines.  Sometime there may be a stale Yellow Page listing or other online directory.
So where to turn for quality hot tub parts shipped out asap?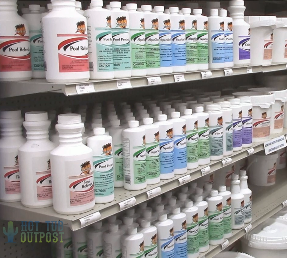 One of the largest North American inventories of hot tub parts and supplies is available at Hot Tub Outpost.  These fine folks will ship your part same day or first business day.
You also have a choice if you need the part expedited.  Even so, many times the shipping time is usually 2-4 days. So if ordered and shipped out the same day, many hot tub owners are getting their parts and supplies 48 hours later.
Shopping online for hot tub parts has many benefits.
Time is something we never get back – and wasting half a day circling around town with the car only to find out a particular dealer does not have a certain filter anyways and has to order it.  So order it yourself right away online and know it is on the way!
Price is another great reason to shop online.  Oh, and you may save tax as well if you purchase from an out of state vendor (check with your local tax laws).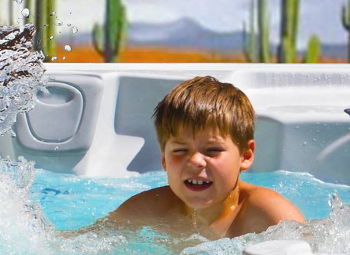 So the last great reason is free shipping over a certain threshold. It makes sense to buy that filter, chemicals and that replacement part at the same time and get the order over the minimum shipping amount which is sometimes lower than $100 order.  Great prices, free – fast shipping and no tax means there is more money in your pocket.  No wasted time or gas expense either.
The selection is all right there and if there are any questions a simple chat request or email gets a fast response. Ever tried tracking someone down at one of those big box stores? Helloooooooo — does anybody work hereeeeeee?
So get your spa parts and supplies online and get back to enjoying your spa and the people around you sooner! Visit www.HotTubOutpost.com for great deals and fast service.