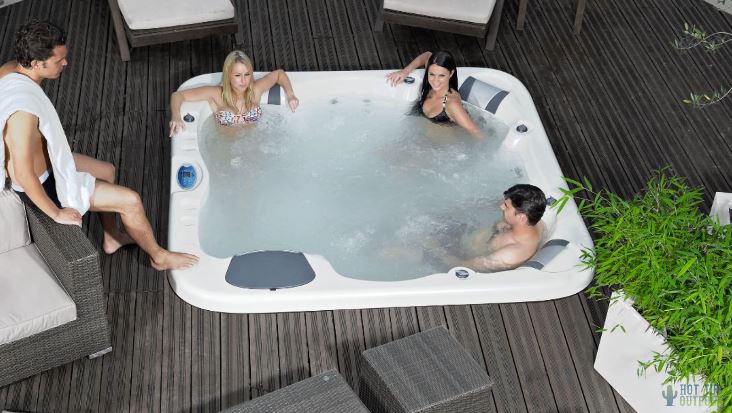 Everyone has a different idea of what they may be looking for in a hot tub. There are many variables with hot tubs so no single spa will work for everyone.
That is why Hot Tub Outpost offers hot tubs from 2-person to 8-person and more.
First of all, will the spa be located indoors or outdoors? Are there space constraints?
Secondly, do you want a lounger or non-lounger spa?  Having a lounger is great because it allows you to fully recline with feet up for total relaxation. This comes at the cost of taking up the room of 2 or 3 seats.  The HL700 type spa does offer a wrap-around lounger, so this type of lounger can double as seating as well.
What about the installation costs?  The plug and play series of 120 volt hot tubs come with a dedicated 15 foot GFCI power cord, so they plug right into the household power outlet and the spa is ready for enjoyment. One of the positives of plug and play spas is the low cost of installation. No electrician is usually required as it is not necessary to install a dedicated 230 volt power line and GFCI breaker disconnect box.  The downside to plug and play spas is that the maximum heater power is 1kw so the spa may take longer to heat or reheat. The heater also does not work when the jets are on high speed as can be accommodated by a single 120 volt power line.
There are 3 spas sold at Hot Tub Outpost that are convertible so they can be operated at either 120 volts or 230 volts, so you can try them at 120v first and if the heating is not adequate for your particular area and climate, then after the electrician makes a trip out to install a dedicated 230 volt power line and circuit breaker as well as a GFCI disconnect box, the spa heater automatically turns into a 4kw heater when supplied with 230 volts. See the Hot Tub Outpost video on converting a plug and play spa to a 230 volt hot tub for further tips or read the owner's manual that comes with every spa.
Another consideration is the hydrotherapy benefit when choosing a hot tub. The more jets, the more variability of massage that can be provided. The more seating, the more people can enjoy the spa together.  Also, the more seating, the more variable massage jetting there is, even if one person is enjoying the spa.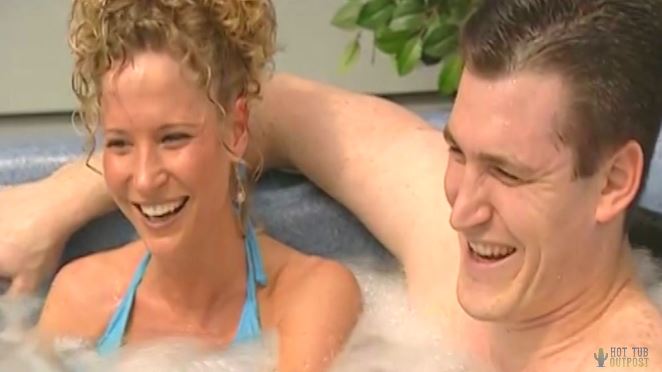 For one pump systems, a zone valve can move water from one section of the spa to another, thus reinforcing or reducing the massage from the jets in that area of the spa. This is great for producing a more vigorous massage for a certain jet grouping.  Alternatively, 2 pump spas have 2 independent pumps that can provide separate massage to 2 zones in the spa.  A 2 pump spa delivers maximum hydrotherapy options because it allows for more total jets and jet clusters in the spa.
Once the selection is narrowed down to number of seats, lounger or non-lounger, hydrotherapy requirements, then the accessories can be added such as ozonator, LED lighting and sound systems for even more luxury.
Enjoy your hot tub!