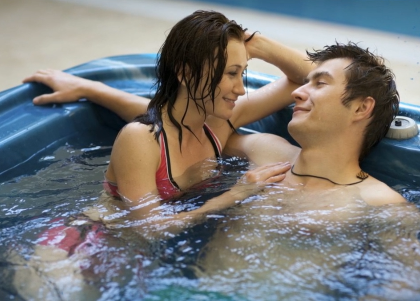 There are many moving parts in a hot tub including pumps, air blowers, controls, jets and sound & lighting systems.
Sometimes one of these parts decides to not cooperate and then it is a matter of identifying and swapping out the part to get the spa working again.
Find a trusted source online and order the parts you need.  You'll usually get them in a couple of days and you or your technician can install it, and not miss a beat.
Having the hot tub ready in the evenings and on weekends with nice, bubbly, soothing clear water means we can relax when we have time. On the flip side, we also hope everything will be working properly so we don't even have to worry about it.
If a pump goes bad, get free shipping on a new replacement pump.  Be sure to power off the spa whenever making any kind of electrical or pump exchanges or repairs. It's always the first thing to do.
Other replacement parts that may not be considered "moving parts", actually should move here and there including the cleaning and exchanging of filter cartridges and even the stowing of pillows during prolonged periods of non-use.  The cover can also become damaged or waterlogged if for some reason the inside lining tears to allow water to soak into the core.
The signs of that are that the cover starts to weigh more and more.  First, try unzipping the vinyl cover and letting the inner cores dry out.  Find the tear and repair it.
If the cover is too far gone, get a replacement hot tub cover online at Hot Tub Outpost for almost any spa make and model.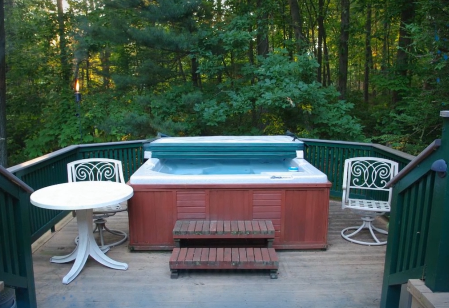 Why drive around all day when you can get what you need online. Besides, there are literally thousands of different spa parts like pump parts, wet ends, impellers, heaters, blowers and other accessories which a typical retail outlet cannot possibly have in stock.  There are even hundreds of different filter cartridges for spas, so get all the gear you need to fully enjoy your hot tub including steps, safety rails, chemicals, cover lifters, audio systems and filters online at www.HotTubOutpost.com.
What about firepits, bar-b-ques, outdoor furniture and storage boxes?  Nice to have it all available at the same place and get free shipping too.