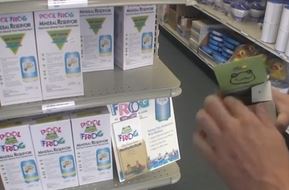 The Importance of Keeping Your Spa Water Clean
Anyone who owns a hot tub is aware of how vital it is to keep the water clean and safe for all the health of all bathers. It's amazing how quickly the water can become unclean with all sorts of nasty contaminants, like leaves, bugs, grass, body oils, body creams, dead skin cells, bacteria, algae, dust, and other debris. Soaking in water that is littered with all these contaminants is not only highly unpleasant, but it's also unsafe as well.
Healthy Water Treatment
For this reason, keeping up with regular spa water maintenance is crucial. It's not about just treating your hot tub water once you refill it and then leaving it alone for weeks. Keeping spa water clear and healthy requires regular testing, filter cleaning and regular chemical treatments. You need to test the water's pH and alkaline levels every couple of days, to make sure it stays within the safe levels of 7.2-7.6.  Water test strips will also test the levels of your sanitizer – like bromine or chlorine as well as other chemicals so you can bring the water into balance.  You can add bromine or chlorine to a feeder or floater – but never mix the two together.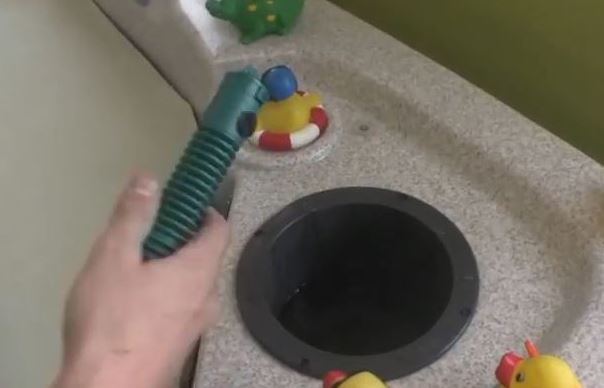 The filter is a crucial component of your filtration system and needs to be removed and cleaned with a garden hose at least once a month.  Getting a spare filter is recommended, so you can take the dirty one out to soak in a filter cleaning solution while you put the replacement filter in.  Filters generally last about a year, but should be replaced when they become dark grey, damaged or stop filtering out smaller particles.
It's always a good idea to keep your pool water's treatment products handy at all times. The last thing you want is to be in dire need of such products only to have to wait days before your products arrive after ordering them. You can get a full range of spa chemicals, spa filters, spa aromatherapy and test strips at discount prices on the Hot Tub Outpost.
In order to reduce the amount of chemicals you put in your hot tub, you may want to consider a good quality enzyme treatment.  While you can never eliminate your sanitizer, enzyme can significantly reduce the amount of chemicals your spa needs to keep the water clean and clear. One best-selling brand of spa purifiers is the Spa Frog – or frog sticks.  The mineral stick goes into your spa's filter cartridge and lasts 3-4 months. The minerals help to keep your water pH in balance and destroy bacteria. Learn more about how these mineral sticks work by watching this helpful video: https://www.youtube.com/watch?v=Qj6aeqAnovM.
Save Online
When it comes time to start stocking up on your spa water enzyme treatment products, look to Hot Tub Outpost for all your hot tub needs. They have helpful videos and programs on their website so you can learn how to easily keep your hot tub in top shape. You will find replacement spa filters, spa chemicals, enzyme treatments, spa pillows, covers, cover lifters and repair parts at great prices.  They ship orders over $95 free – right to your US address.
Enjoy the experience of using a top quality enzyme treatment that helps to keep the water's chemicals at healthy levels – and thus the water clean and clear – without the constant addition of extra chemicals. Try a mineral frog with your next spa chemical order and see how much you can save.  Visit www.hottuboutpost.com today and save on all your hot tub needs.